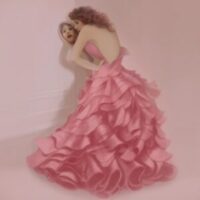 THE creative challenge of running an arts company in the past few tumultuous years cannot be overestimated.
This year we are lucky to Sarah Giles, director of Opera Queensland, in Conversation with Second Chance's Alison Kubler for our annual Winter's Lunch at The Calile Hotel, New Farm.
And there will be a special operatic surprise!
Our Winter's Lunch is an important fundraiser and always such a wonderful event we love to share. Gather some friends and book a table.
Or feel free to come by yourself and we will ensure you meet a terrific bunch of people, working to make a difference for other women & children. Ticket details HERE
BOOK HERE www.trybooking.com/CACHP